LEAGUE NEWS
Great job to all teams in all divisions for an amazing season. There were some great playoff performances from all of the divisions. Thanks to all volunteers for the year and for all of the work from everyone to get through this. Please attend the Fall Meeting for the official end of the season.
End Of Year Meeting -

Don't forget about the End of Year Meeting on Wednesday August 7th at the Dodgerbowl in Dodgeville. If you have ideas or rule changes to vote on, this is the only time.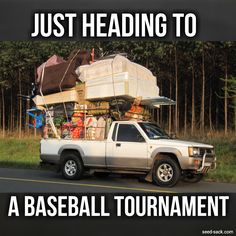 League Winners
Softball 7/8 -

The battle of the titans...Dodgeville and Prairie du Chien...2 undefeated teams powering through the playoffs to only face each other in the finals. Dodgeville edged the first game out 5-2, but Prairie fought back through the losers championship game to face them again. This time Prairie pulled out the 5-1 win forcing a pivotal game 3. What a championship as Dodgeville pulled the 11-2 win clinching the league championship. Amazing job for both teams and to Dodgeville for the championship.
Softball 5/6 -

Wow to Barneveld 2 for being a 3 seed and fighting all the way through to win the playoffs. They really had some tough matches and

persevered

through them for the wins. Also great job to Mineral Point 1 for battling around through some tough teams for 2nd. This was a great division as the top 6 teams were 9-2 or better and there were no undefeated teams. This was a perfect well matched division with some really great players.
Softball 3/4 -

What an great playoff performance by Mineral Point 1, Ithaca, Belmont, & Platteville who also do great in the regular season. It all boiled down to #1 Belmont vs. #1 Platteville. Belmont had to fight back around to Platteville in the finals after losing to Mineral Point in the 3rd round. Belmont forced the game 3 with a 4-3 victory, but the resilient Platteville pulled out the 3-2 championship win. Way to go to all the teams and to Platteville for the great victory.
Baseball 7/8 -
Congratulations to River Valley 2 for an undefeated season and also winning the playoffs. What an amazing effort by Mineral Point who lost to them in the 3rd round and played hard to get back to the championship to only face them again. Must have been an amazing game as RV pulled out the win by 2-0. Amazing job boys!
Baseball 5/6 -
Way to go Ithaca. They had an undefeated season at 10-0 and seemed to dominate the playoffs. There were a few close games, especially to Fennimore 1 (undefeated) & Cazenovia (1 loss), but what an amazing powerful team. River Valley 4 did a great job at fighting back around after a stunning loss to the Richland Center 2 team. This a powerful playoff contention from the heavy 3 divisions for the year. 
Baseball 3/4 -
Congratulations to Platteville 1 for an undefeated season and also winning the playoffs. What a league this was with 3 undefeated teams in the playoffs (also Ithaca & Riverdale 2). This must have been exciting since Riverdale 2 lost to Platteville by 4-3 to get to the finals and Riverdale 2 had to fight back through Ithaca to get back to Platteville. What a nail biter in the finals as Platteville pulled off the win by 1-0. Congrats to all 3 of those teams for an amazing and exciting year. WOW!